I live just near her boutique shop .she and I live in the same quater in town. St ericsplan. From my apartment to her shop, it takes 3 minutes. I found her article and her own saying on net. Before forgetting I want to have these with me here.
Even she has become famous in Sweden and Europe, she will not move to other places from where she starts and loves to live. So she will not move to Stureplan, or any other places in Town. This philosophy I love it. According to her article, she often goes to a cafe near the subway station that looks like a little french cafe.I mean the cafe has certain atomosphere. Small space but many interesting peoples. I find myself there has a kind of atomosphere ....in Japan we used to have a little wooden hut after skiing on mountain. smell of coffee..warm when I was a child. Nowdays all those wooden huts became modern house.
Name: Carin Wester
Hometown: Stockholm / Sweden
What do you do? Fashion designer
Website: www.carinwester.com
Describe Stockholm in 3 words:
Sparkling, breathtaking and stylish.
What do you love about the city?
It really is the Venice of Scandinavia, water everywhere!
Which is your favourite part of Stockholm and why?
I love Birkastan (Subway: St Eriksplan) because I both live and work here. You have the best coffee in Stockholm at Mellqvist, as well as a lot of small and nice specialist shops here.
Mellqvist Café & Bar, Rörstrandsgatan 4, 113 40 Stockholm.
What would be an ideal day for you in Stockholm when you are not working?
I start with brunch at Berns hotel , and then I go to some nice exhibits like Halvylska Palatset or Moderna Museet.; stopping for a cocktail at Grand hotel where you also have the grand view over the harbour where all the boats to the archipelago leave.
www.berns.se
www.hallwylskamuseet.se
www.modernamuseet.se
www.grandhotel.se
Most memorable moment in Stockholm:
My Spring/Summer '09 fashion show I had outside for the public in Berzelli Park last summer, it was magic!
What's the weirdest thing that has happened to you or that you've seen in Stockholm?
Taking a dip in the really cold sea next to the City Hall after partying all night at F12 was maybe not the best idea ever since it is really deep and there are strong currents there.
"CARIN WESTER
Carin Wester graduated 1998, from Beckman's School of Design and started short thereafter to work as a designer for the brand Paul & Friends. During eight seasons, she designed the women's line, until that she started her own brand Carin Wester, 2003.
Since the launching of the brand, Carin has been nominated for Nöjesguidens fashion award (2004) and achieved the prize as newcomer of the year by Elle (2004) for her design. Carin was also nominated as the Designer of the year by Elle (2005) and just recently she was nominated by Ernst & Young as Entrepreneur of the year 2008.
In 2007 Carin Wester started a co-operation with the German press agency Agentur V, which are representing brands such as Henrik Vibskov, Wood Wood amongst others. She also works with the Swedish press agency Patriksson Communication.
Today, her collection consists of a female line (Carin Wester), a male line(Wester) and the limited and handmade line (W). The collections are sold in several stores in Sweden, as well as in stores in Denmark, Finland, Norway, England, Germany, France, USA, Canada and Japan. "
So above are found on net and I understand her more.
Very interesting to read them.
In fact I often pass her boutique everyday. Small boutique but full of her passion. Next to her shop there are some boutiques, their tastes are more casual rich.I love also chocolate shops for children near by next to Ica Birkastan. And I love to see many cute dogs sitting and waiting for their pappa or mamma outside of ICA Birkastan. I spoke to them in Japanese, they have no answer. but some answered nicely with their tails wa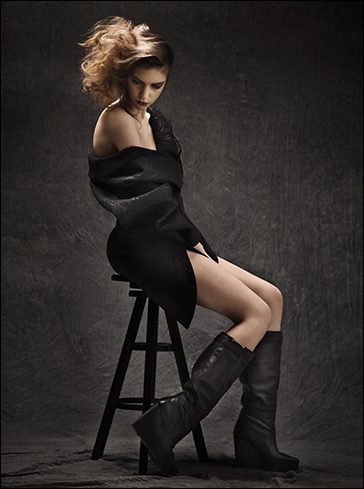 ving.
When I arrived at Narita airport, it took for a while to get used to the bright sunshine through the window at the airport. Winter in Tokyo ..blue sky with sun shines. Cold but at least bright.Despites northen Japan and Japan sea side are snow most of time without much sun shines, Tokyo in winter has sunshine most of time. I remember when I flied from Stockholm to Germany, when the airplane arrived, the surroundings looked much brighter.
I took Narita express special rapid train (it could be the same as Arland express in Sweden.)it connects from Narita airport to the central Tokyo. In fact it took a for a while which way I should take, either by special so called limousine bus(good naming)or Narita express. I had to meet friends in Shinjuku, so It seemed to be the best way to take Narita express.
I went to down the station connect to the airport. Before, since I had time to have a cup of coffee even after buying the ticket. Just near the exite barrier, I found starbucks cafe shop. Surprising!they are smart to be there , I mean most of peoples want to sit and have a coffee while waiting for train if peoples do not appreciate canned coffee so on.
Soon after my entering, just before aproaching the counter, smiling faced Japanese welcomed me with full of smiling face"Welcome!! irasshaimase!!" Here you are! You are our respectable important customer!This is wonderful thing, if you go to Japan from Sweden, You will be treated nicely just for a cup of coffee at starbucks as if one at the one cutomer at Grandhotel in stockholm.... 
If in Sweden, only one person would be there to serve customers since man power is expensive with over twenty percent for comsumer tax., but there 3 persons were ready to serve all the task with full of energy and passion and love. I felt in Japan , man power could be enough and as it is said " service is important for anything in Japan." so they feel shame if customers must wait for in cue, that is why "Next our respectable customer, please!"While they serve the first customer, they already try to care for the second as if we do not feel bad for being waited for a few minutes.
I ordered a cup of coffee.Midium size. In fact the price of coffee seems to be more expensive in my respectable country Japan comparing to last many years. Everybody said to me " japan is not inflation, all prices are lower. " Although my impression is that prices of cakes, bread and coffee seemed to be expensive even comparing to that in Sweden, maybe the same price.
Most surprising thing at coffee shop, those who serve coffee, they treat us like a god, somebody and we feel like we are treated so nicely in Japan. "Thank you very much " "showing polightness and respectation each other.
Talking about this KOKOROKUBARI, thoughtfulness with polightness in Japan it is very comfortable.
My most surprising thing, when I took train from Hokkaido to HOnshu island (from Hakodate to Aomori on tokkyu train under the sea)I was still writing a sort of christmas and new years cards on train, the Japan railway company`s staff came to check each passangers`s tickets. I showed my ticket while I stopped writing cards, then he nodded his head deeply (this is normal attitude for customers.)and said " I am very very sorry to disturb for your working and thank you very much." oshigotono tochu taihen mousiwakearimasendesita. arigatougozaimasu.
HOw surprising I was!IN Europe, we never hear this saying.
(continue)